"Once every century is when I drop by."
-Haruhi slayer's last post in the shoutbox on November 12 of 2013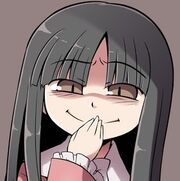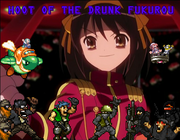 Haruhi slayer (AKA owlbear 1337/pimpdaddypichu) is a user on sprite wars who was active in the early days of the current forum.
Can currently be found hanging around deviantart if you enjoy his unique interests, also touhou~(Content warning)
http://pimpdaddypichu.deviantart.com/
Thoughts by members
Edit
Most awesome person ever ~Underling
Ad blocker interference detected!
Wikia is a free-to-use site that makes money from advertising. We have a modified experience for viewers using ad blockers

Wikia is not accessible if you've made further modifications. Remove the custom ad blocker rule(s) and the page will load as expected.